I cannot resist a textured wall installation. I'm bidding on an office lobby, and these were the first inspirations that came to mind.
Modular Arts
makes these exquisite rock tiles--and sent me 4 16 square samples which are really divine--they can be painted, uplit, or left sleek and bare. Look at all the amazing applications!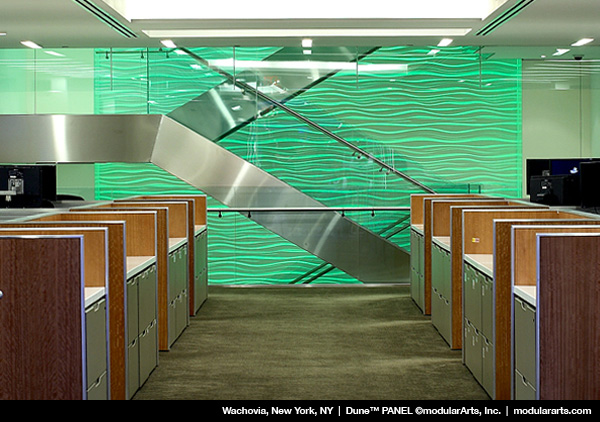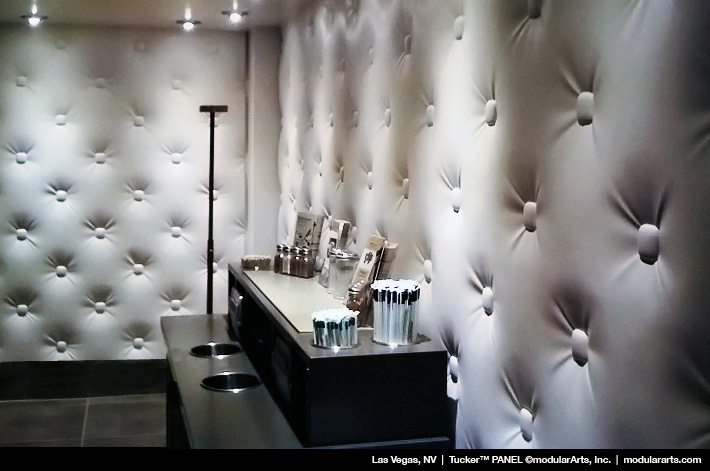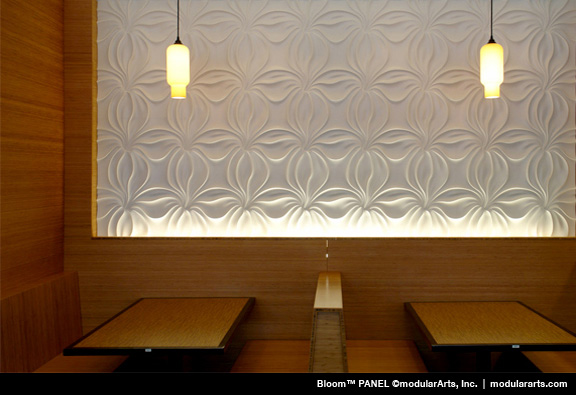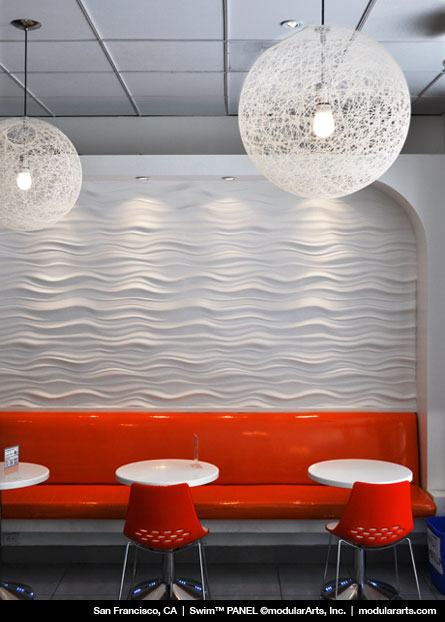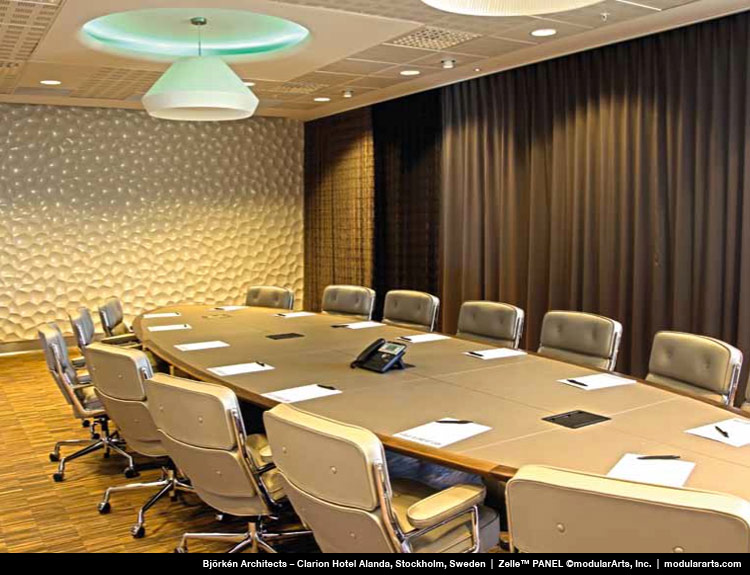 Here's another paneled wall style...they all are fab!
Iconic Panels Collection
: